Application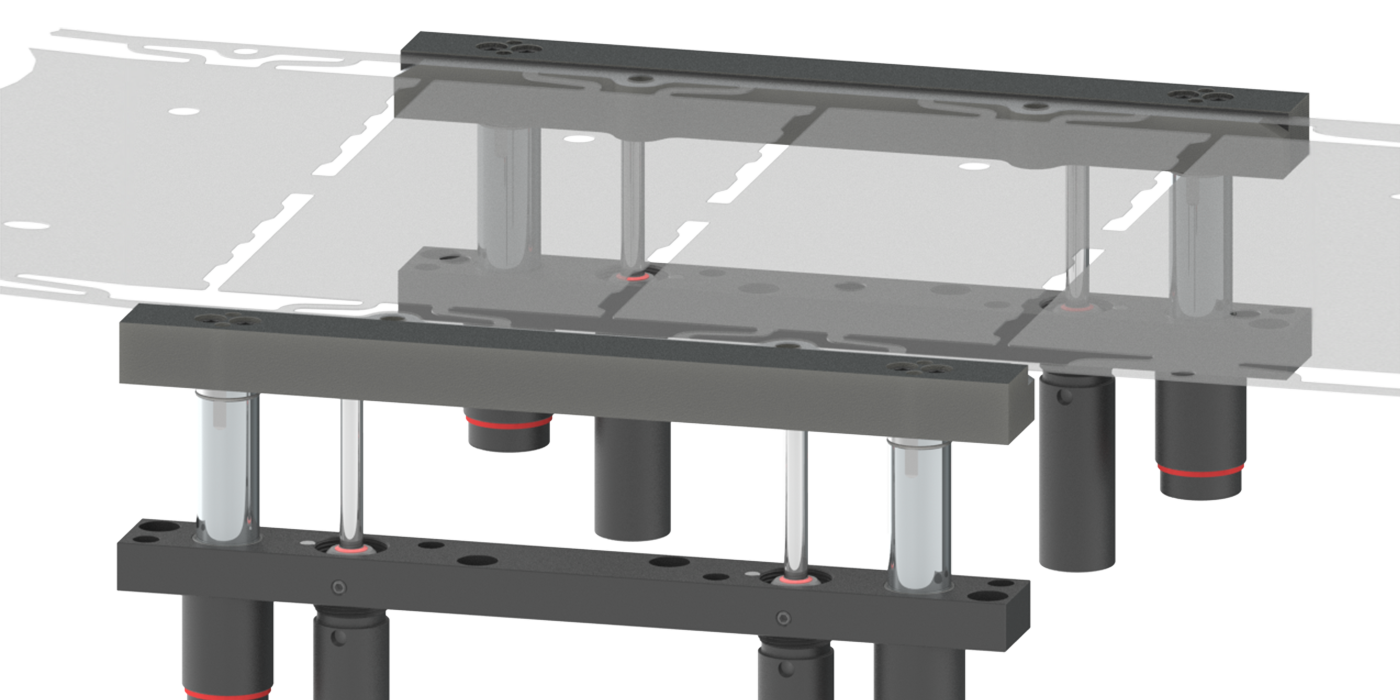 Rail lifters
Used in metal stamping dies to lift sheet metal stock through die stations.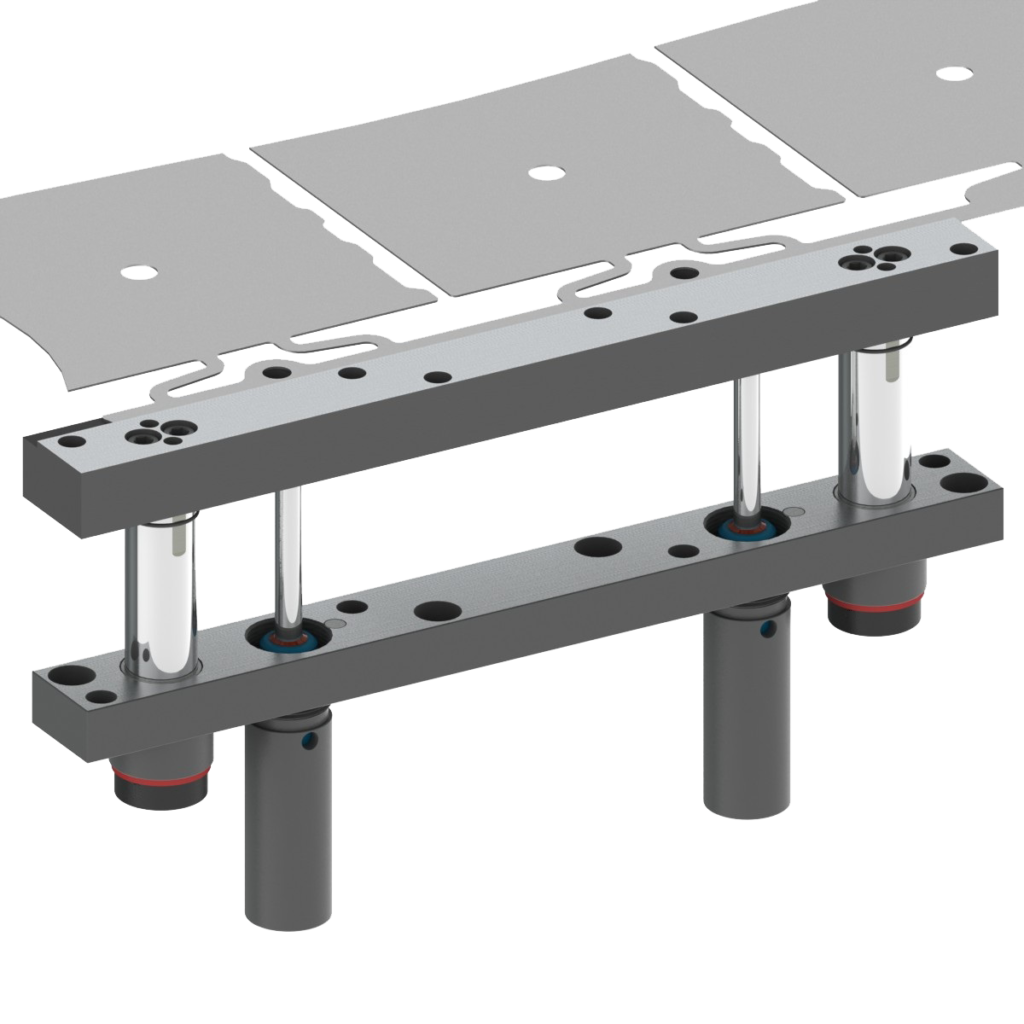 Innovation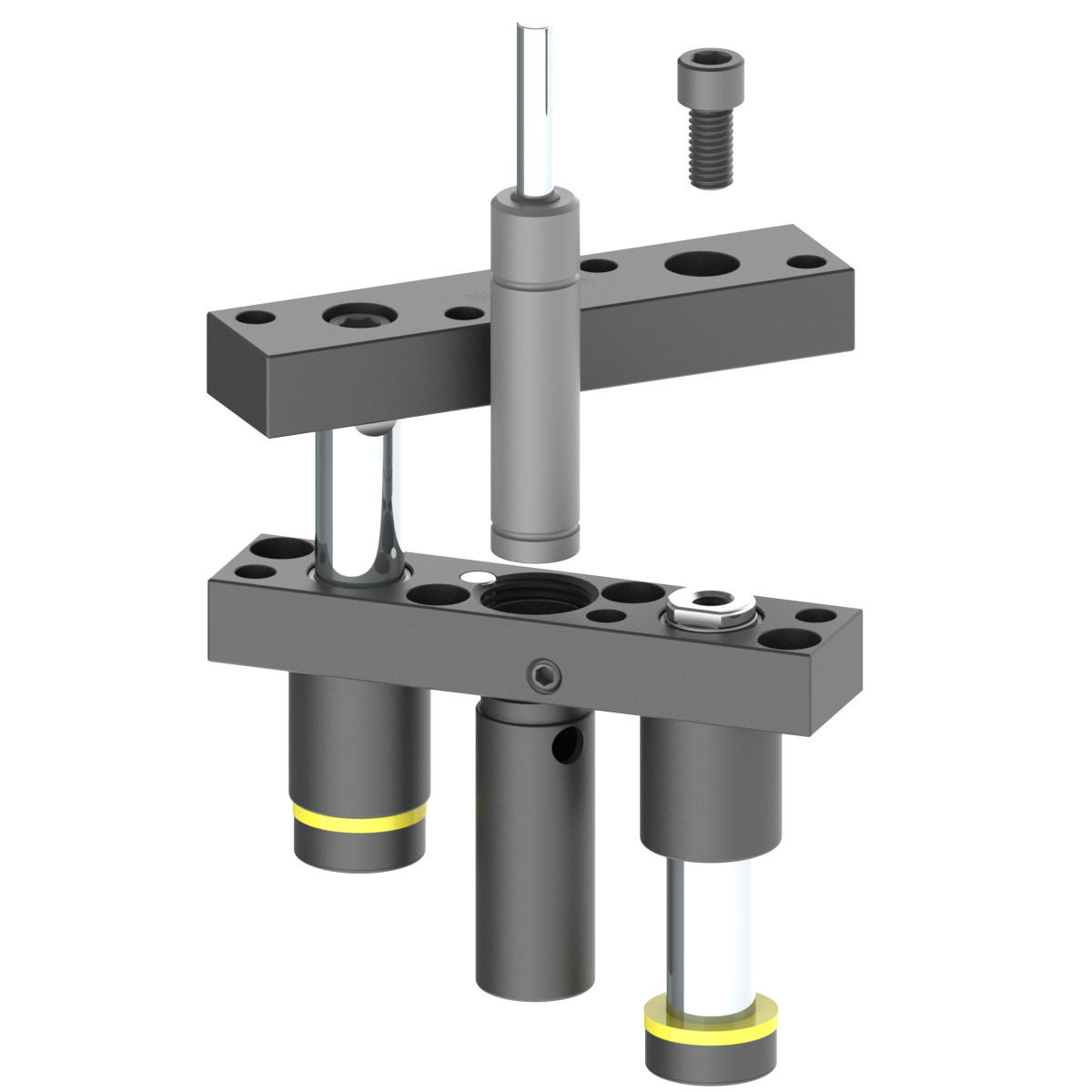 All-in-one, complete assembly
Bolt-on-ready Stock Rails.
Configurable and adjustable
Heights available in 0.125" increments, providing design flexibility.
Travel is configured by height and stroke, which allows for a shorter gas spring and minimum clearance beneath the base.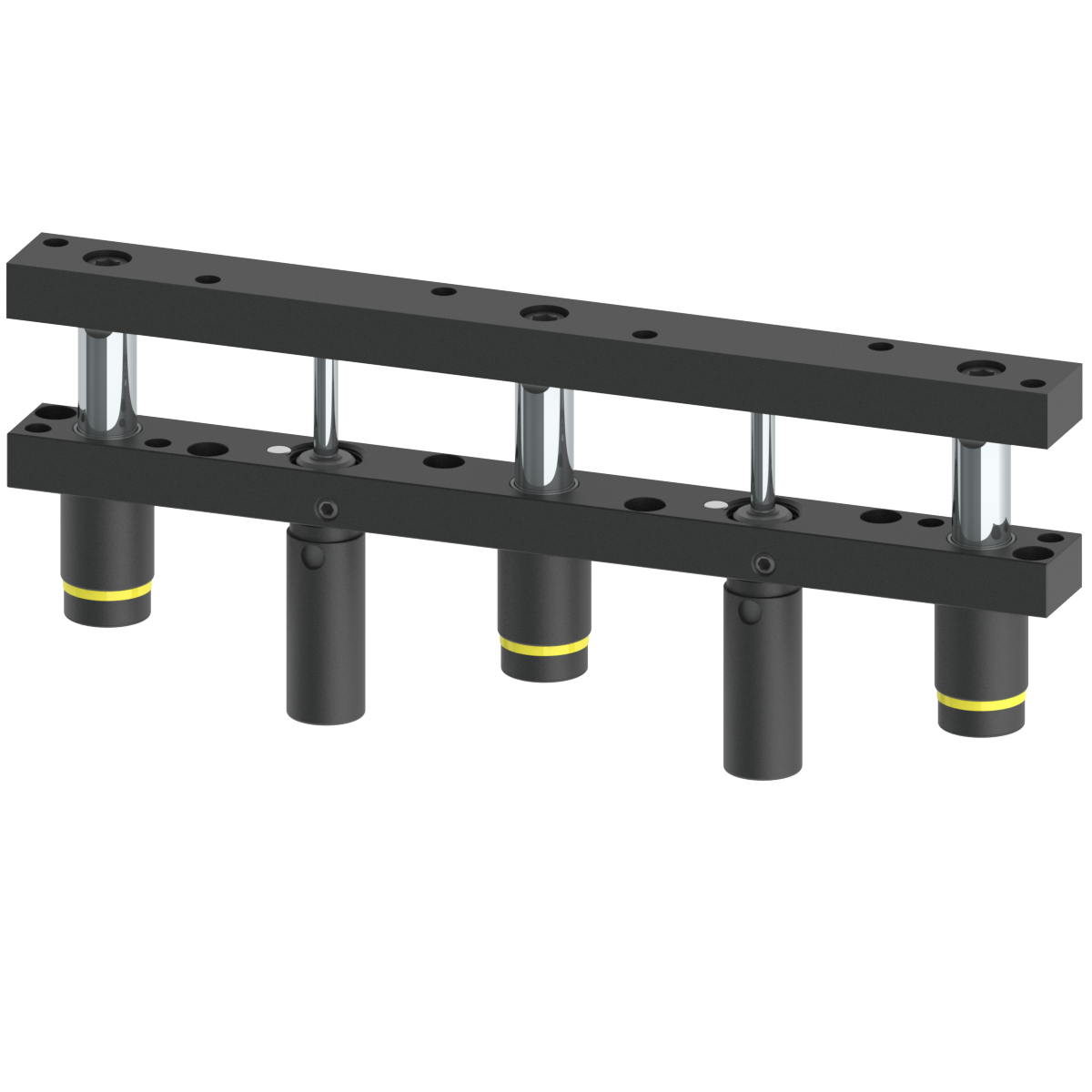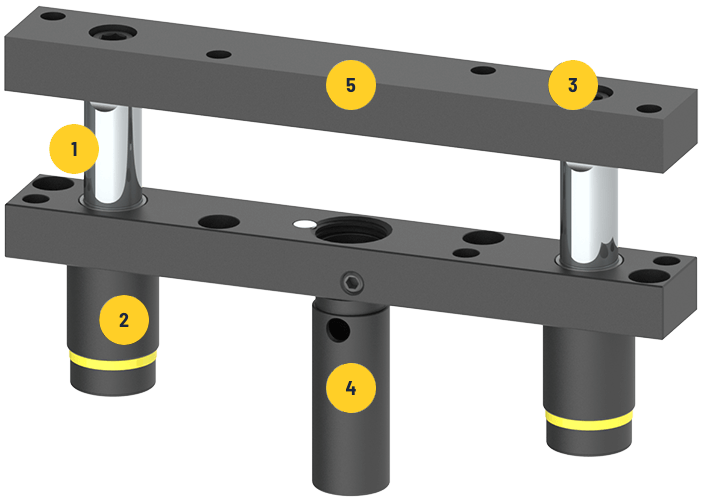 Design features
Highly configurable — heights available in 0.125" increments
Extended bushings for long-life performance
High quality and bolt on ready
Adjustable can — locks and protects drop in gas spring
NTP or Standard top plates available
Benefits
High-quality and dependable performance.
Savings in design and die assembly.
Quick change/repair with off-the-shelf products.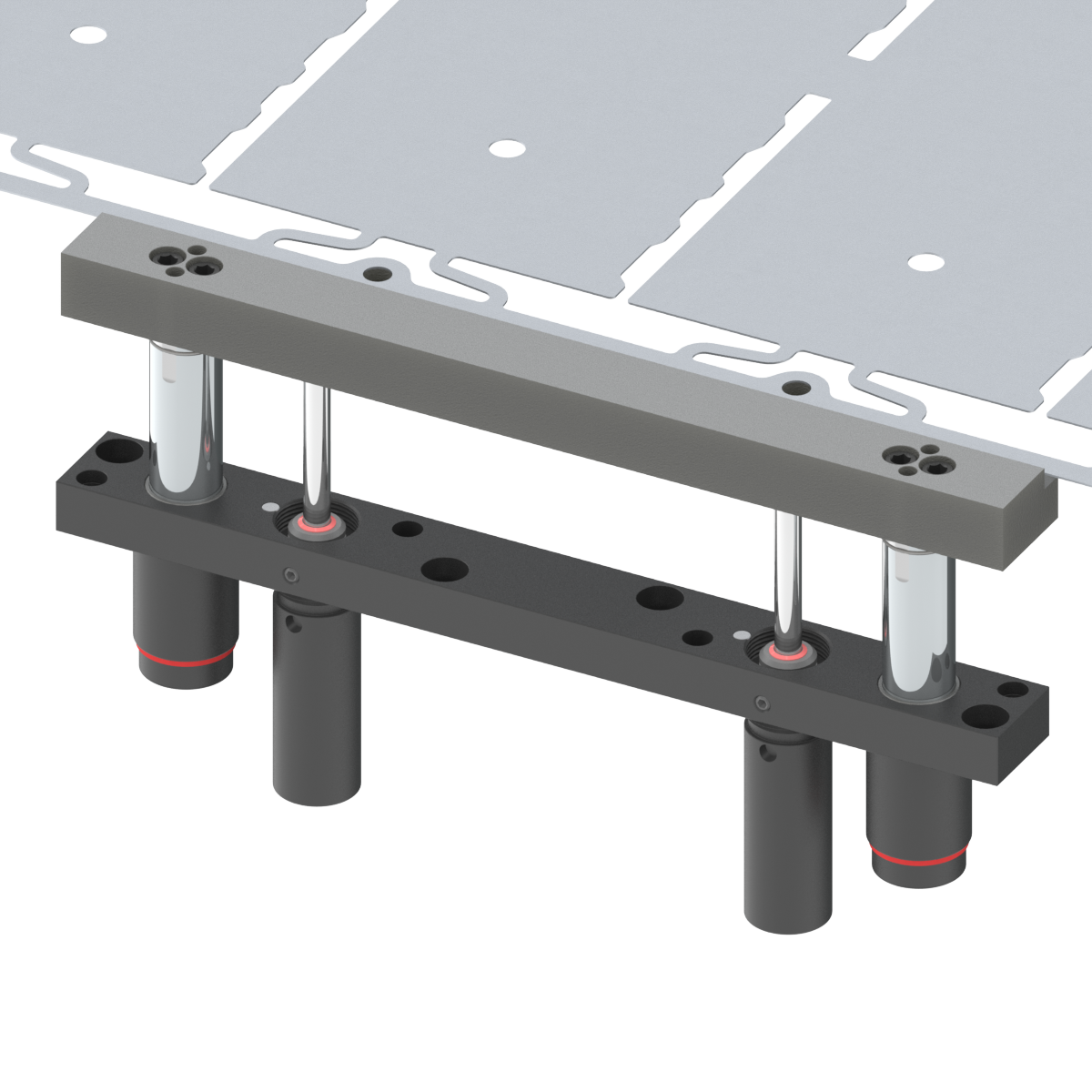 Pricing examples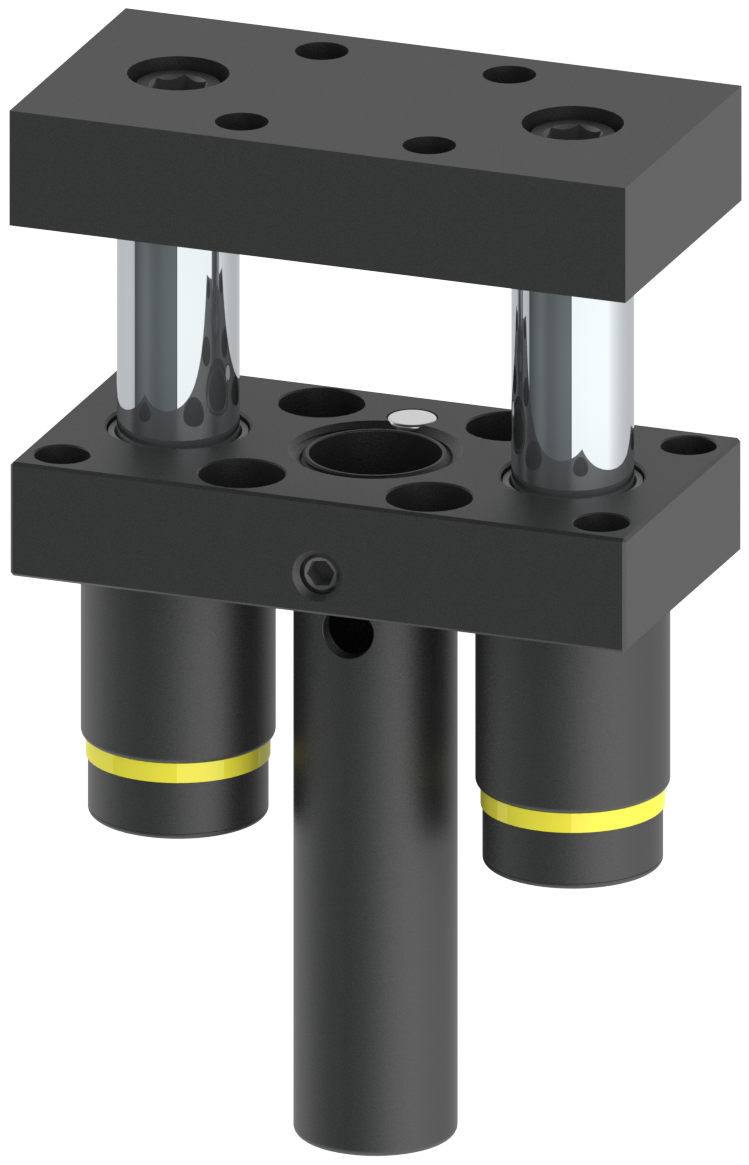 Starting at $211
SM20 4"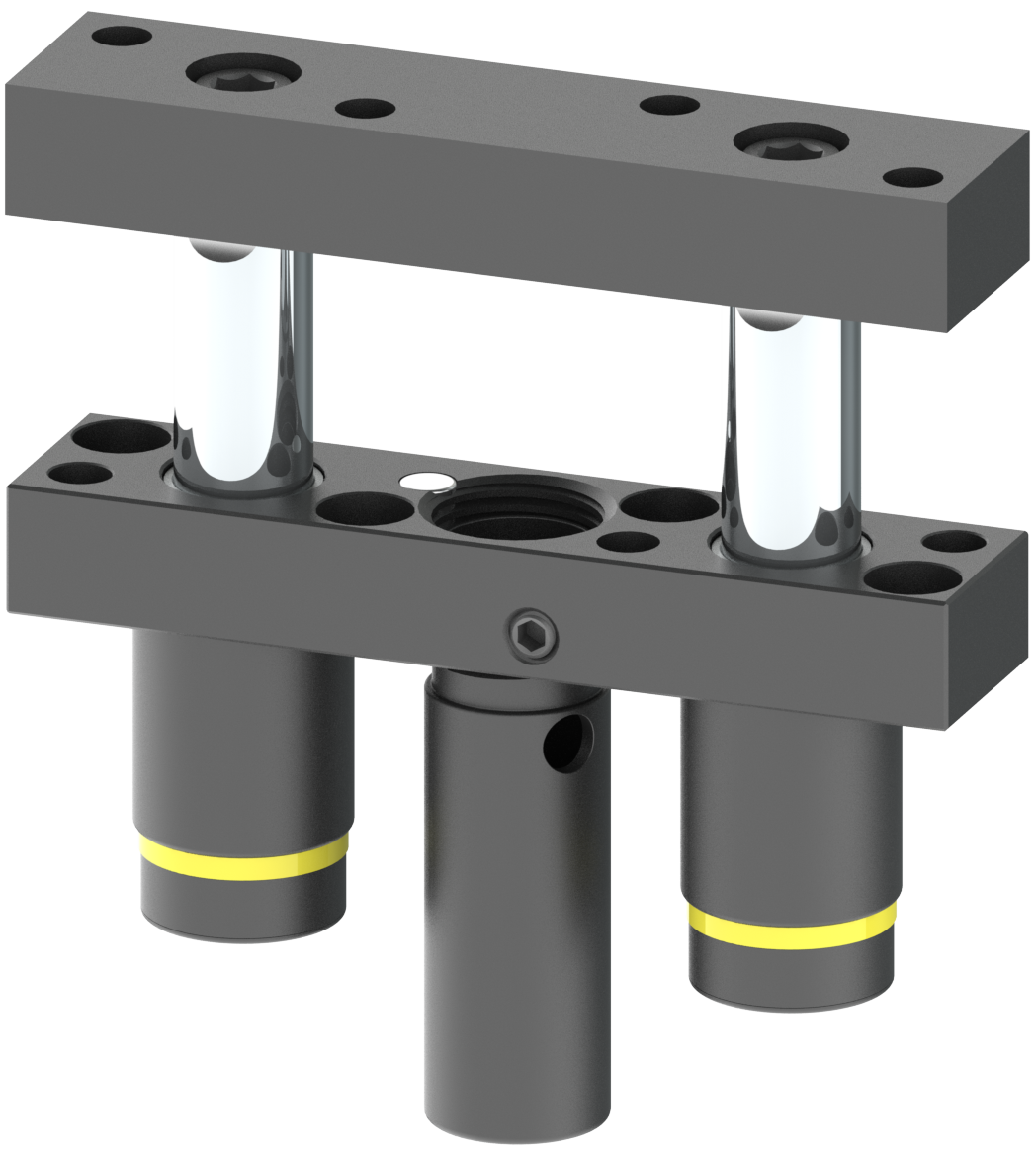 Starting at $211
SM12 5.38"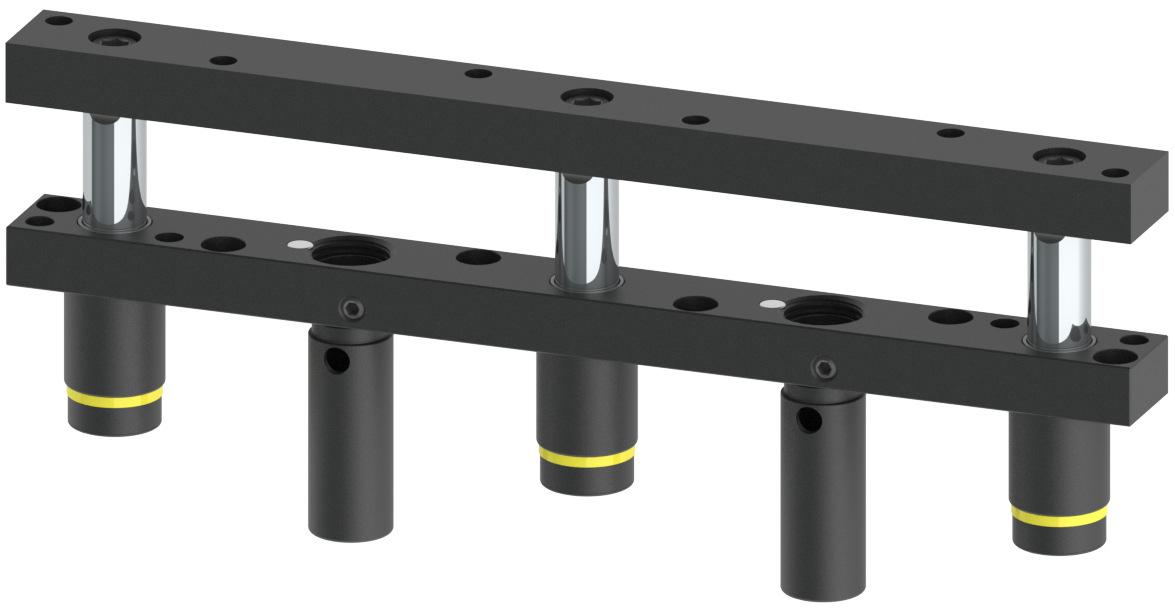 Starting at $298
SM12 14"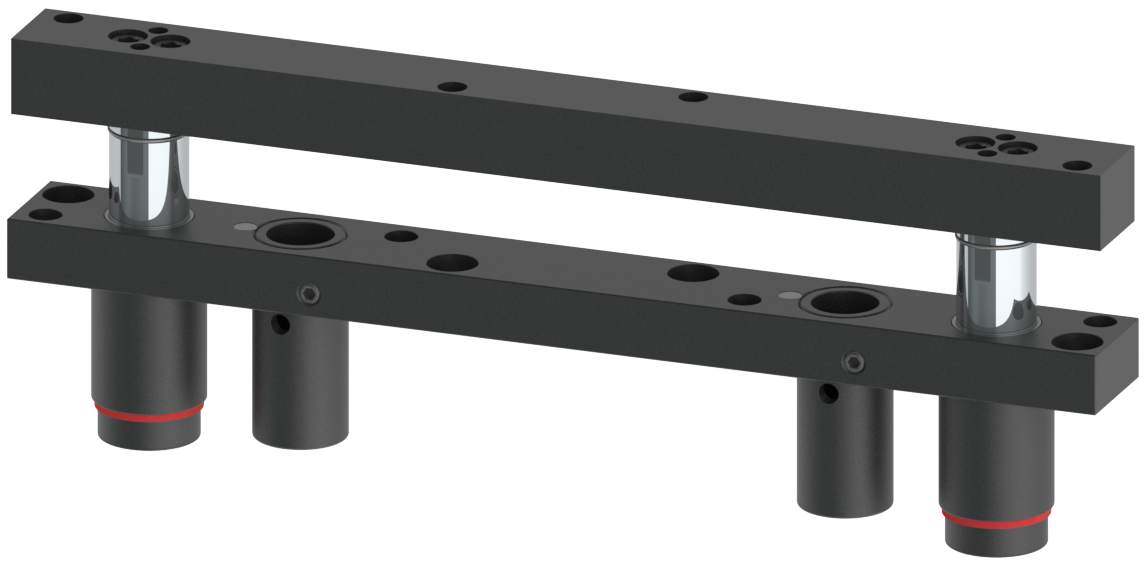 Starting at $334
SL19 12"
Full pricing detail